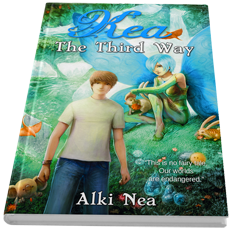 Holocene
Sixth mass extinction
Easter Island
Global warming
Pacific Garbage
Art-meat
Avalon
Andean cat
Electric cars
Grown organs
Honeybee decline

Environmental Facts
Warning! Spoilers!

"Kea, The Third Way" is first and foremost an adventure novel, written to engulf the reader into another world. But watching a different world allows the reader to contemplate our own world with new eyes.
Below are a few of the subjects explored in the novel with links to more detailed web pages.
If you haven't read the book, I would suggest you read it first!